The Big Sports Co., Ltd. announces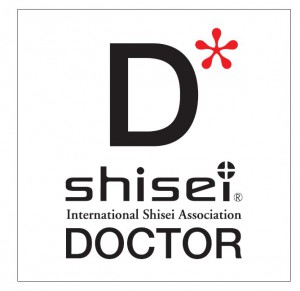 that "Shisei Innovation System" ("Shisei" is the Japanese word for posture.) revolutionary no-pain approach for Posture solution Arrives in China for First Booth Demonstrations at CMEF: China International Medical Equipment Fair.
Our booth is located in the N19 of Hall8.1. Please refer to the floor plan. CMEF_FloorPlan_Hall8.1_N19
"SIS" (Shisei Innovation System), including Shisei Doctor method consists of an analyzing method of posture misalignment used by PA200LE in reference to three-dimensional skeletal representation and physical function in order to practice a series of self release and corrective exercises for you in a progressive way to address your unique postural and functional demands.
 Demonstration sample
Shisei Doctor's therapeutic method will be effective at helping people overcome chronic back, neck, shoulder, hip, knee, ankle and foot pain.
Through Shisei Doctor's educational course, instructor, trainer, and therapist are able to treat the whole body, not just the pain. They use a variety of therapeutic and neuromuscular techniques, including therapeutic adjustment and manipulation, posture exercise, motion assessment, foot analysis, myofascial release, trigger point therapy to help clients align the body and balance the engage it in functional, free of pain.
The goal of Shisei Doctor's therapy is to encourage the body to return to a natural state of balance and health and to stimulate a person's own healing potential and energies.
The Bigsports is seeking to make business deal with you regarding products and measuring device system. Moreover, the company would like to be a candidate for local or regional distributor who will serve as spokespeople, promotional partners and presenters for your products. I'm confident the company can help you produce a profit, as well as a longer, more enjoyable business for you.
The Big Sports Co., Ltd. is a leading fitness club chain in Japan and an innovator in health and postural improvement. Founded in 1979 as a swimming school in Osaka, the company is now a key player in Japan's health and fitness market, operating 44 clubs nationwide with annual sales of US$45 million. This represents The Big Sports is the 10th largest sports club company in Japan and ranks 25th in the world.
Please feel free to contact us using the contact form.